Children's Dentistry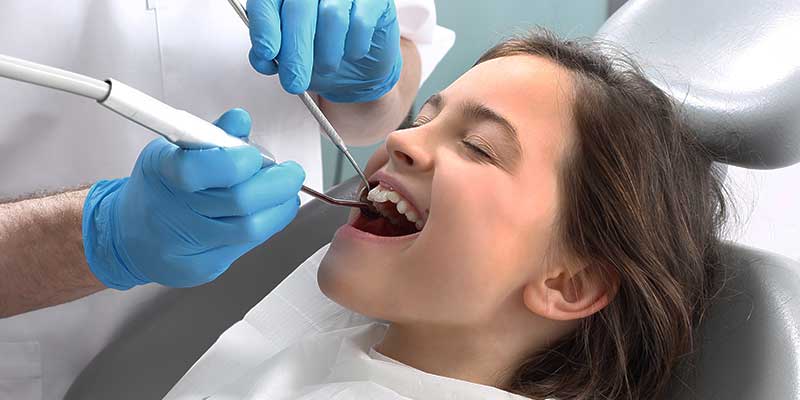 Your child's first dental visit is a big milestone, and an important step in helping them establish a feeling of comfort with dental care for life. White Canvas Dentistry offers children's dentistry in Milton ON.  We offer a comfortable environment for your toddler's first dental appointment, your children's dental development and complete children's dentistry and orthodontic services.
Our wonderful team will answer any questions you have about tooth development, oral health, and home care. Parenting is a big job. We're here as your trusted source for professional guidance on your child's oral health.
Our main goals as children's dentists are twofold:
Help your child establish comfort with the dental office and with a regular oral hygiene routine so they can keep their teeth and gums cavity and disease free throughout their life.
Help you understand any oral health issues that may present and offer treatment options. This may include orthodontic development issues that may need early orthodontic treatment for, or childhood cavities, which have shown a sharp rise in recent years.
It all begins with the very first visit. Here is some helpful information on dental treatment for children.
When should my baby have their first dental appointment?
A toddlers first dental checkup should be within 6 months of the first teeth erupting. Most children develop their first teeth between 6 and 10 months of age.
During this first appointment, the dentist will perform a brief exam to ensure normal tooth development and healthy gums.
Toddlers are full of wonder and love to explore. This is a great age to get them comfortable with the sights, smells and sounds of the dental office. If you wish, you can bring your toddler with you to your own appointments to help them become accustomed to the office before their first exam.
Does my child need dental care for their baby teeth?
Primary teeth, or "baby" teeth do need dental care.
Even though they are not permanent dentition, their placement and position should be checked to ensure there is enough space for adult teeth to develop normally.
Also, if a child has a cavity in a baby tooth, it may cause them pain or discomfort, or can lead to infection, and therefore, should be treated.
Primary teeth will begin to fall out around age six or seven. This is a crucial time for good dental care to prevent decay and positively train healthy oral hygiene habits to keep those new permanent adult teeth healthy for life.
At some point during primary tooth development, we will want to perform a complete dental exam, including charting of dentition, x-rays and photos so we can track development. Most kids under the age of 9 will also have a dental cleaning in combination with this first exam. If your child is older than age 9 and has not yet had a full dental examination, we will schedule two appointments – one to perform a thorough exam and another to perform a dental cleaning.
Call our friendly team of children's dentists in Milton today at (905) 875-3990.
How can I prevent cavities for my child?
Ensure your child has regular dental exams.
Brush your child's teeth until they are able to do so on their own. Use an infant toothbrush and fluoride free toothpaste until around age 3 or so. Simply wet the brush bristles, apply a small pea sized amount of paste and gently scrub the teeth up and down and side to side, just as you would your own. There is a help guide from the Canadian Dental Association here.
After age 3, switch to a toothpaste with fluoride. If your water supply is not treated with fluoride (e.g. well water, municipal treatment limitations), introduce a fluoride mouthwash at brush time to help prevent cavities.
When multiple teeth begin to form, help your child learn to floss as well.
You can make brush and floss time more fun with dental hygiene songs for kids. There are plenty available on Youtube.
Do not put your child to bed with a bottle, as this can increase cavity formation.
Limit juice as it is high in sugar. Opt for water or heavily diluted juice with just enough juice to add a hint of flavour – no more than 1 part juice to 3 parts of water.
Avoid soda or pop as it is high in sugar.
Choose vegetables as low sugar snacks.
If your child is showing early cavities, we may suggest dental sealants to help protect their teeth.  Please ask us any questions you may have about dental treatment recommendations so you can understand and be comfortable with your child's dental care needs.
Visit Our Children's Dentist in Milton
We're professional partners in your child's healthy development. Every child has unique health and dental needs. We will help you understand the care your child needs and make their visits comfortable and enjoyable. Book an appointment with our friendly children's dentists in Milton at White Canvas Dentistry today.