Root Canal Treatment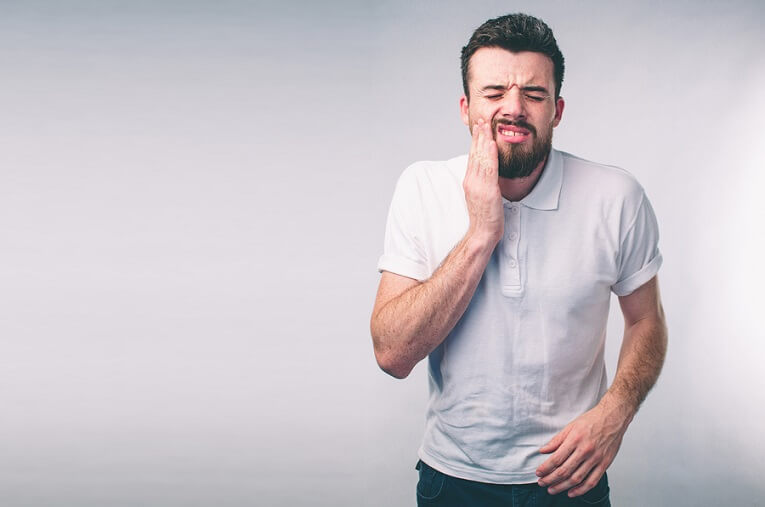 Root canal treatment is a tooth saving treatment. When sudden tooth pain occurs, the cause can be an infection deep in the tooth, or, a cavity that has reached the inner part of the tooth (the pulp) and has caused an infection to form around the tooth roots. An emergency root canal is performed to save the tooth structure. Our team of dentists in Milton at White Canvas Dentistry perform this tooth saving treatment regularly and are here to help you treat pain and save your natural teeth.
Do I need a root canal?
If you have a hard to reach cavity or infection, with or without pain, you may need a root canal. Common signs that you need this endodontic treatment include:
A pimple on the gums (known as an abscess)
Sensitivity to heat, hot food, hot drinks etc
A painful toothache
Swelling, tenderness or warmth in the area, indicating infection is present
Pain when chewing or eating
Deep cavity with no other symptoms
Root canal treatment is proven to be effective in treating:
Decay that has reached the tooth pulp (the living tissue inside the tooth).
Bacterial infection or abscess inside the tooth or at the root tip that has not responded to antibiotic treatment.
Symptoms caused by aggressive tooth decay.
Injury or trauma to the tooth.
In such cases, root canal therapy is the best, least invasive course of treatment.
What to expect during a root canal
It's a common misconception that root canals are painful.
In fact, root canals relieve pain by removing the infection, swelling, bacteria, decay or trauma causing the pain.
This treatment is performed in about 60-90 minutes by a root canal dentist or endodontist.
When you arrive to our dental office in Milton, we will greet you and take you back to your treatment room. Your dentist will prepare and freeze the area for your comfort. Your dentist will open an access point in the tooth to allow entry using tiny tools that will allow us to remove infection and the pulp of the tooth. This stops the infection, decay, and associated pain. The tooth roots will then be filled with a compound called gutta-percha to replace the removed pulp and provide stability and strength to the tooth.
You will be sent home with post-operative instructions for over-the-counter medication and compresses to minimize any post-treatment discomfort.
You will return for a check-up on your healing one week later. Please keep this appointment. It is important to ensure your oral health and healing and ensure the infection has not reoccurred.
Once healed, the tooth will be scheduled to receive a dental crown to fortify it. Without a dental crown to protect the tooth, it is highly susceptible to breaking. However, with a root canal and dental crown treatment, the tooth structure can be maintained. This is important because it allows the tooth roots to stay in place, and this keeps the surrounding jaw bone active and healthy. The structure also keeps adjacent teeth in place and prevents drifting and future orthodontic problems.
What are the alternatives to root canal therapy?
When decay is so deep in the root of a tooth, the only alternative course of treatment is to extract the tooth.
When infection is not responding to antibiotics or is too aggressive to wait the days required for antibiotic treatment to begin to take effect, tooth extraction is the alternative.
Root canal treatment is preferred over-extraction because it preserves important tooth structure that allows your jaw bone and adjacent dentition to stay healthy long term.
Our wonderful team at White Canvas Dentistry is here to explain the benefits of all treatment options to you so that you can decide what is best for you. Talk to us today.
Get Toothache Treatment Options
The first step to treating any toothache is to have a dentist examine the area, take an x-ray and confirm a diagnosis. Our Milton dentists at White Canvas Dentistry are accepting new patients and are happy to help you explore your toothache treatment options. Please schedule your dental exam today. Call (905) 875-3990 or send us an email.