Dental Crowns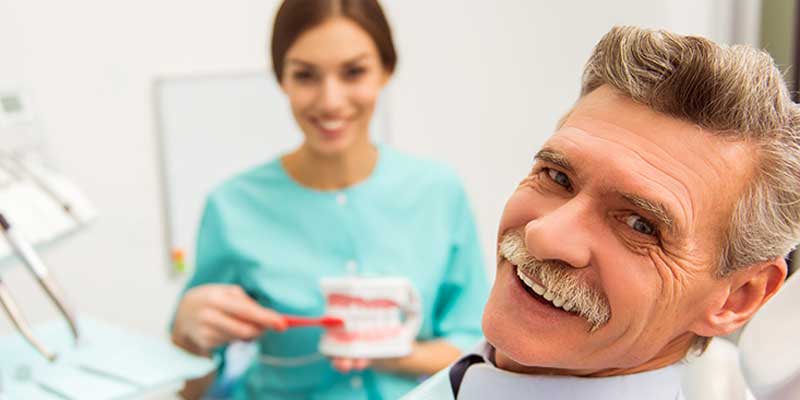 Wondering about your tooth replacement options? For a cracked or broken tooth, a dental crown can be an excellent course of treatment. In the case of a tooth that is broken below the gum line, no longer viable, or was extracted some time ago, a tooth implant is often the right course of treatment. Our restorative and cosmetic dentists in Milton at White Canvas Dentistry will guide you on your options for replacing a missing tooth.
When Do You Need A Dental Crowns
A dental crown is commonly used to replace a missing tooth, fix a damaged tooth, protect a tooth that has received root canal therapy, or in some cases, to fill a gap in between teeth.
If you have a broken tooth, a dental crown may be able to replace it.
If you have a large cavity that a filling cannot seal with structural integrity, a dental crown may be the right option.
If you need to have a root canal, the pulp of the tooth will have to be removed and the tooth structure will need to be fortified. This is done on the inside of the tooth with a filling called gutta-percha, and on the outside of the tooth with a dental cap.
In some cases, for cosmetic improvements, dental veneers or dental crowns are recommended to reshape your smile.
In general, dental crowns help to restore appearance and function, so that you can resume speaking and eating with ease. Talk to our wonderful dentists about your options today. Call White Canvas Dentistry in Milton Ontario at (905) 875-3990.
Types Of Dental Crowns To Replace Missing Teeth
Metal: The most long-lasting dental crowns are made of metal such as a mixed alloy, nickel, or gold. Metal is more durable than other materials used in restorative and cosmetic dentistry. Patients can chew better with metal crowns. Metal crowns can handle more force from the jaw when eating. Due to their appearance though, most people do not want a metal crown on their front teeth. However, metal crowns are a great choice for posterior hard-working teeth such as molars.
Porcelain: Porcelain crowns can be made to match any natural tooth color, so they are a great choice for tooth replacement in the "esthetic zone" of the mouth – that is the teeth most visible when speaking or smiling. Porcelain crowns are also good for anyone with a nickel allergy. Porcelain crowns do wear down faster than metal crowns. On average, you can expect to replace a porcelain crown once every 10 years.
Resin: Resin is a cost-effective material but does not offer the durability of either porcelain or metal. Resin is reserved for temporary crowns or constrained budgets.
Our restorative dentists in Milton Ontario will help you make the right choice for your tooth replacement. Call White Canvas Dentistry today at (905) 875-3990.
What To Expect During Tooth Replacement With Crowns
Every tooth replacement treatment plan is slightly different.
Some cases are treated immediately when trauma occurs and the dental conditions are right.
Some cases are treated in steps over weeks or months.
Generally speaking, dental crown treatment involves:
Cosmetic planning – so your new tooth matches the color, size, and shape of your natural teeth
Impressions of your teeth – to help plan the placement
Preparation of the tooth to receive a dental crown – filing or reshaping the tooth to allow a cap to fit over it
Temporary crown placement – a resin tooth or flipper that is worn while the dental lab fabricates your permanent dental crown
Final crown fitting – the placement of your permanent dental crown
Crown replacement- crowns last on average of 10 years- some more, some less – before replacement is required
Schedule Your Tooth Replacement Consultation
The best thing to do next is to have a dental professional assess your condition, take an x-ray to confirm the integrity of your tooth root and jaw bone, and explain your personalized treatment options. Call White Canvas Dentistry in Milton ON today and schedule your tooth replacement consultation with one of our wonderful restorative dentists. We can't wait to help you rebuild your smile.